Interative Broker Journey(9)
IB of last week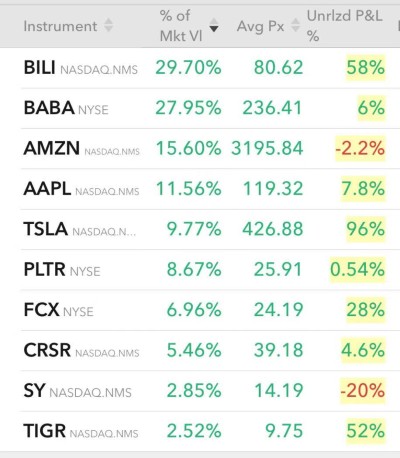 IB of this week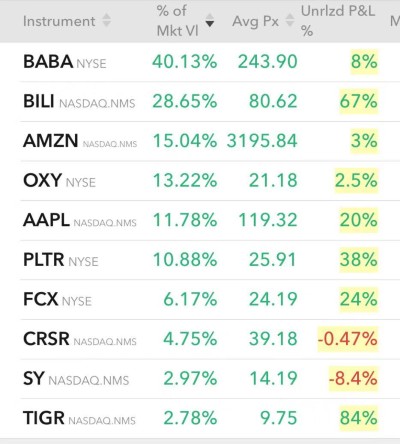 Personal Thoughts
Volatility surged everywhere. Shorts got torched YTD. Indicators and surveys agreed that many markets are in some form of bubbles. However, there is no reason to sell equities with a new cycle high inflation expectations at 2.06% and a new cycle low 5Y real yields at -1.78%…just stay away from speculative stocks.
Current State
AAPL: heard that apple car could be released in 2021…will try to build positions below 130 if possible
OXY: we bullish oil price
BABA: still undervalued, 300 is a clear target
TIGR: no idea what happened…we bought it simply because it was undervalued.