Interative Broker Journey(7)
IB of last week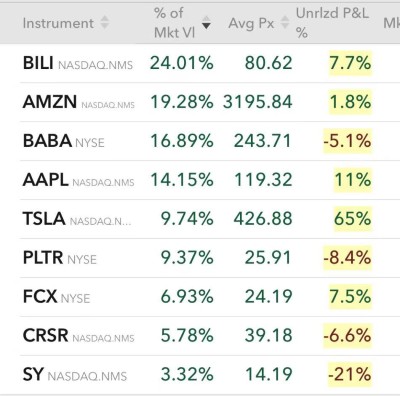 IB of this week
New stock: TIGR.UP Fintech Holding.
Weak dollar, low yields with the incoming stimulus. Market will be supported in Q1. There will be consistent money flowing into the China market.
BABA: still undervalued…we shall see BABA back to 300 by June.
TSLA: too high to add positions but maybe will go higher.
FCX: could buy more to hedge the inflaction.